Welcome Terry Steigmeier to the TEKFAB team!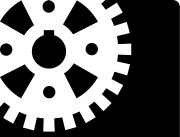 Terry Steigmeier
After graduating from Kent State, his entire career has been dedicated to the metals industry.  His career began in the roll forming industry, for 11 years serving in a sales department at a reputable company and from there was given an opportunity to manage a sales department for a small privately held business, where he helped increase sales by almost 50% over the 2 years he was there.  His next venture was a regional position for a manufacturer and supplier of Brazing Alloys, spending 10 years there calling on many of the same customers he had throughout his career.  He grew that territory from 2M to over 8M during his time in that position. Recently, he was hired by another company to help build their Roll forming Sales, which he found very appealing with his previous roll forming experience and continued involvement in the metals industry.  While he rekindled his involvement in roll forming he realized that selling equipment was what he really enjoyed, and from there has moved to TEKFAB as our new Outside Salesman!
In his time away from work he enjoys golfing, and officiating Ice Hockey.  He have been married to his wife, Karen, for 18 years. They have 2 very active boys (11 & 9) who are involved in Baseball, Hockey, Soccer, Football and Golf.  Which breeds a schedule outside of work filled with taking them to their different sporting events.