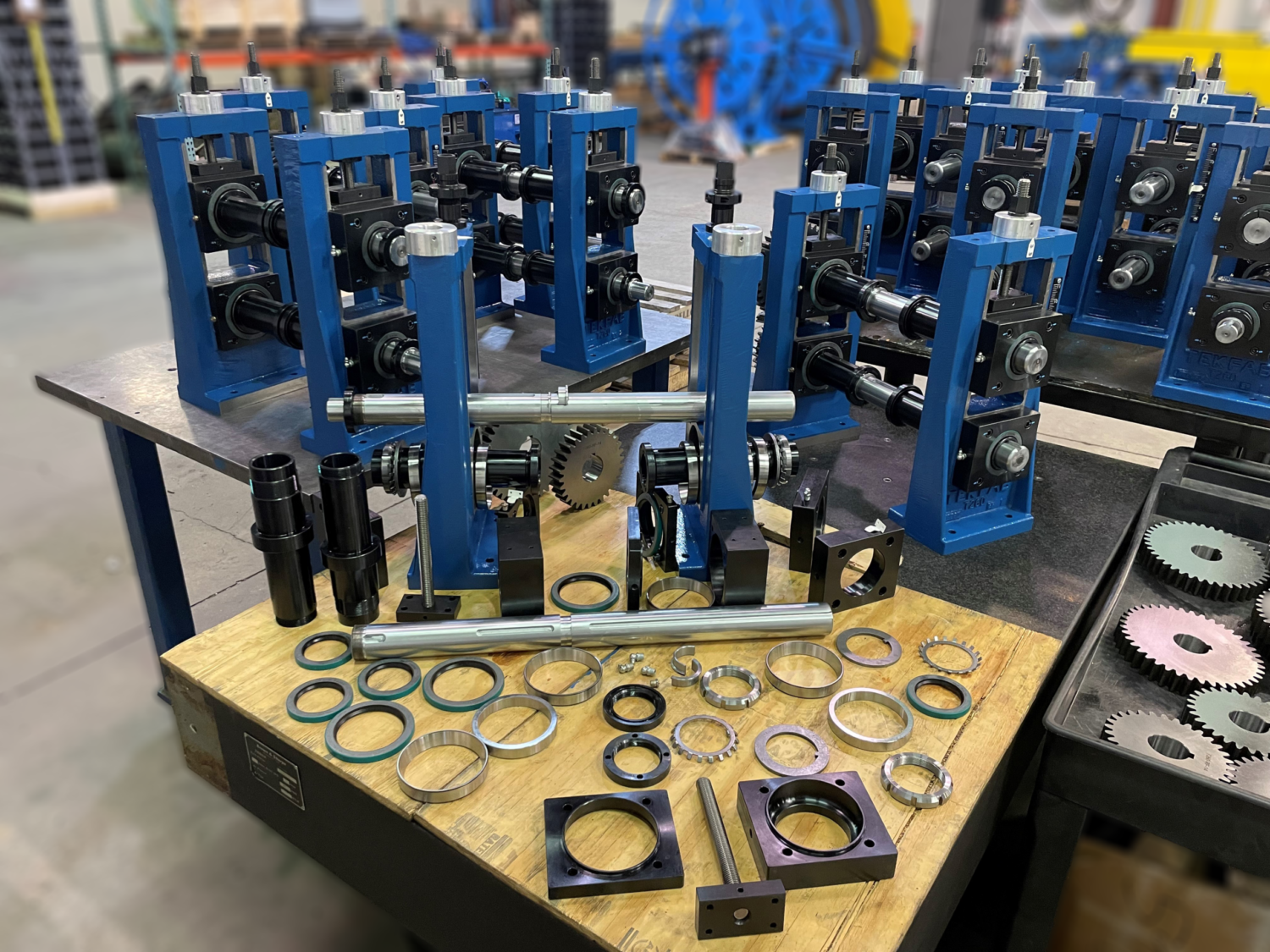 Interested?
Please contact our experienced
Parts and Service team
with any inquiries that you may have.
Dave Adams
Parts
Email:

[email protected]


Phone: 541.704.2370
Mike Longo
Rebuilds and Service
Email:

[email protected]


Phone: 440.259.8175
Parts
New parts are an essential part of the metal forming industry.  Even TEKFAB lines that are made to the highest standard require new parts from time to time.  Whether you have a machine down causing large productivity losses, or are looking to stock up on replacements to prepare for growing prices and lead times, TEKFAB is here to help.
Don't worry if you don't have a TEKFAB line, we can fulfill your orders with part drawings, or our engineers can reverse engineer your previous component.  This is a one time task as once we have your part in our system, we can use our records for any future purchase.
Service
Just like your car needs service to stay in good working condition for its entire lifespan, your machines require service from time to time.  Not only will this help to improve their lifespan, but it will ensure that you are able to get an optimal return on your investment.
The same way that a routine oil change can spiral out of control if left alone, neglecting small issues or routine service can cause much larger and more expensive problems if they are not addressed.  If you take care of your machines, they will take care of you.
Contact our team today, and we will make sure that you keep your machines in great shape, to allow for you to get the best return on your investment.